Obviously the professional kind would be awesome, but for right now I just need a little shopping help. **Gasp!!** Did I really just say that I needed help shopping?! Here's the deal. LuckyHusband decided to take the easy route and tell me to spend money on myself for my birthday (which is Saturday by the way). Anyway, I want to buy some yarn, some knitting books with patterns that my new knitting self can actually complete, and maybe even some cool knitting accessories such as cute t-shirts, jewelry, etc.
So, give me suggestions. Tell me what you would buy.
Also, the baby hat from the previous post was knit in 100% merino wool from Knitpicks. I want to make 2 more for some baby girls in my life, but it gets really really hot here in
hell
Louisiana, so I was thinking of completing the project with some 100% merino cotton. If the gauge on the 2 yarns is the same, will that be okay? Or will it break some knitting rule I don't know about yet?
I've also finished my Comforting Jef square. Here's a pic. It's very soft and light. I just couldn't send something that wasn't a little bit luxurious! :)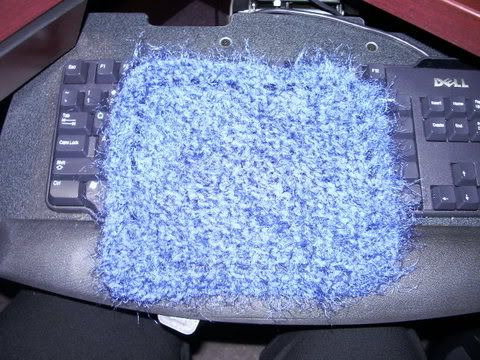 Here's Layla as compared to a box of cookies. Tiny....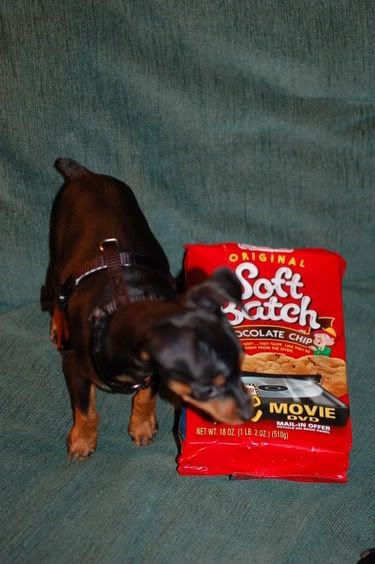 In other crafting news, here is the "Daddy's Tool Belt" that I made for my super-nuts brother-in-law. It was packed with a bib, bottle, pacis, powder, Tylenol, etc. He loved it!
Just about 1/4 mile from my driveway, I come around this curve. I love how pretty it is.
Hope you enjoyed, now don't forget to leave me a comment and help me out! :)
Melissa
ETA: Conversation with male co-worker
CW: How much does that yarn cost?
Me: Depends. This stuff was about $5 per skein. That's pretty cheap
CW: You could just buy some socks or a sweater and come out better.
Me: Don't you fish?
CW: Yes.
Me: You'd probably come out better to go to a restaurant and buy a fish plate. Now shut up.