This weekend was a blast! Friday night, we went to the local Mexican restaurant and ate. They sang to LittleMan and brought him out a dessert. He really didn't care for all of that. But, he made $5 off of people at the restaurant giving him $$ for his birthday! LOL
Saturday we went to the zoo.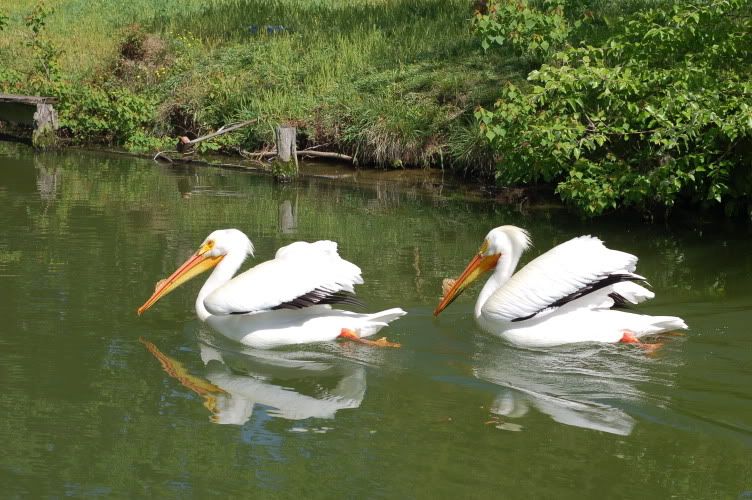 He had a blast! After the zoo, we ate at the Cracker Barrell, where a waitress surprised him with a brownie fudge ice cream thing and made the whole restaurant sang Happy Birthday. He loved it. He spent the whole day singing "Happy Birthday to me.." It was pretty cute. A man at the Cracker Barrell gave him a dollar to buy some candy at the store. I thought that was pretty sweet. I don't know what's up with people wanting to give my kid money. Maybe because he's skinny and they don't want to send money to Sally Strouthers, so they just donate it to him...lol.
At home Saturday night, we had some star cupcakes and ice cream and Scuba Steve "patrolled" by our house to make it for the cake and ice cream. I'm pretty pissed at Hooker who supposedly forgot that it was LittleMan's birthday. She can be so in her own world at times. It really pissed me off though. I think I'll "forget" her birthday this year.

Yesterday, it was church, cleaning, and hanging out with Layla. That's about it. I got a good bit of knitting done on the sock for Scuba Steve. Making men's socks sucks...they are so dang long! I feel like I have knitted on it forever, but it's only been a little over a week and I've been pretty busy in that week. I'm considering knitting my dad a pair for Father's Day. I guess it will depend on how much I hate them by the time I get finished with Scuba Steve's...damn his long feet. (update: Sock #1 is finished..here's a really crappy picture of it...)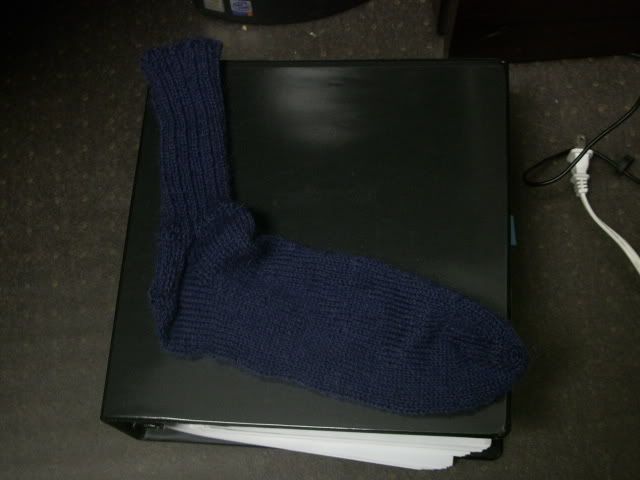 In other news, the shawl ministry group that my pastor and I have been working on has about 10 people signed up. Some members are *gasp* getting into their stash to bring stuff for people who don't know how to knit. The first week we are going to teach the people who don't know how and kinda go from there. I got a KnitPicks catalogue Saturday and saw one of the shawls done in the Suri Dream yarn. Has anyone used this? I think I'm going to order it today. LOL...the whole time I knit with it though I'll be thinking about Suri "pickpocket" Cruise...lol
Also, I am looking at the Ball Winder in the KnitPicks catalouge. Anyone have this? Do you like it? Give me some feedback guys!
I'll add pics in the morning...have a great Monday!
Melissa