Well, the
Socks that Rock
X-Mas Rock socks are finished. I have to say that I am in serious love with this yarn. It's springy and cushy and soft and easy to work with. Love, love, love it.
Here are the socks in my new crocs: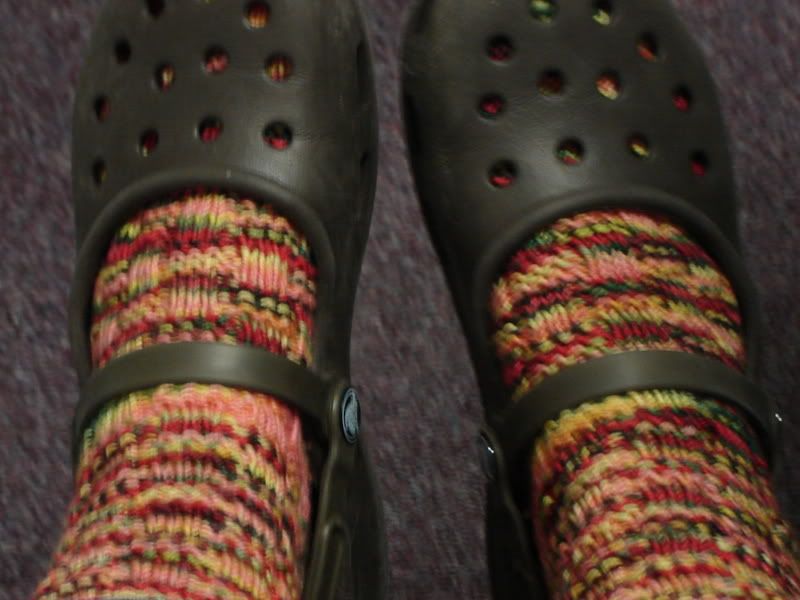 Here they are again...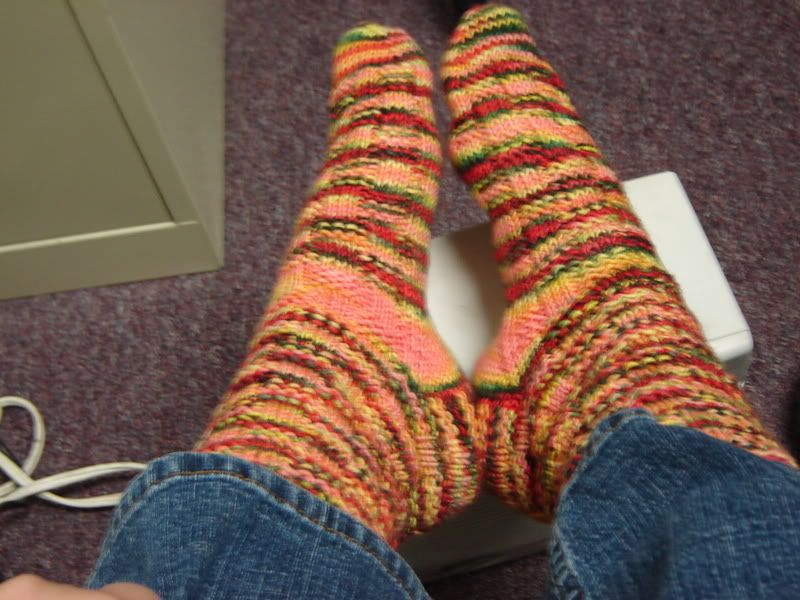 And here's a closer view:
That's about all I have for today. Don't forget to visit
Lisa Souza
and get some Violet's Pink Ribbon, and while you're there, get something else too.
Also, don't forget to go over and give
Scout
some well wishes before she goes off to Knitty Gritty!!
Oh yeah, and before I forget, I tried Avon's new stick on fingernail polish things. Oh. My. Goodness. 2 days and no chips (record for me). They've survived dishes, bathing the LittleMan, being hit with knitting needles, and general everyday abuse and no chips. They are awesome!
Have a great weekend!
Melissa