Well, I didn't intend to take such a break from the computer, but it kind of just happened. My Memorial Day weekend was pretty uneventful on Saturday and Sunday. Saturday included mommy/son breakfast at McDonald's and a little shopping and Sunday included swimming and hamburgers. My neighbor has a pool and loves it when I bring LittleMan over, so we went along with Hooker and her mom, Nana.
Monday, LM woke up with a fever and we battled that all day. Tuesday and Wednesday were the same. We went to the doctor on Wednesday and my suspicions were confirmed. He had a virus. So, medications were dispensed and I came back to work on Thursday.
But, the good thing about a mini vacation (or should I say time off work) is knitting time. Here is LM's sweater and hat. The hat was finished up on Friday I think (last Friday) and the sweater has been done for a week or so also.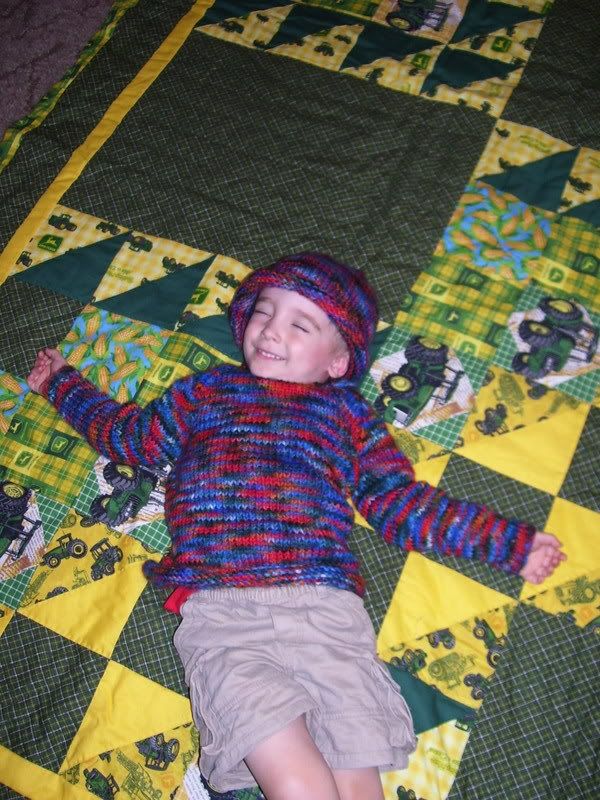 The quilt that he is laying on was a gift from my mom. Here it is....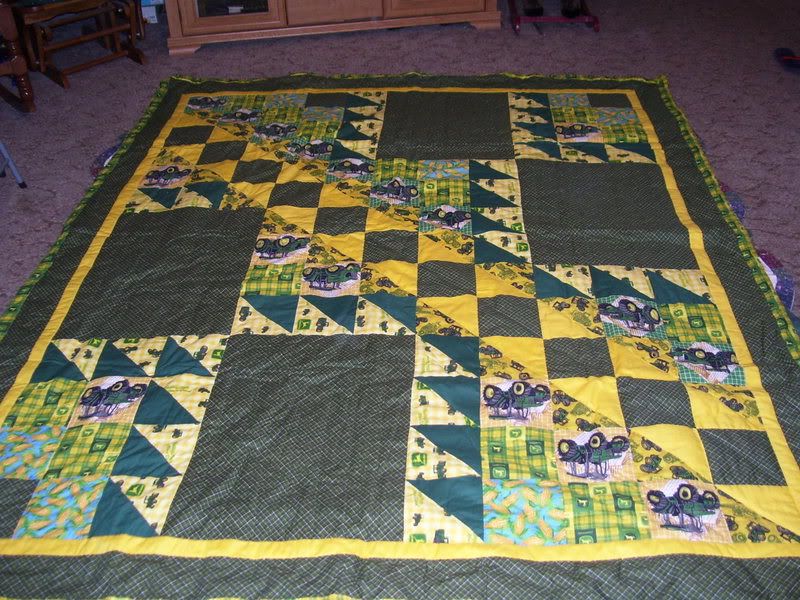 I love John Deere and this quilt is perfect for Friday "movie night" where we lay on the floor, pile up pillows, and eat pizza and popcorn!
Another LM pic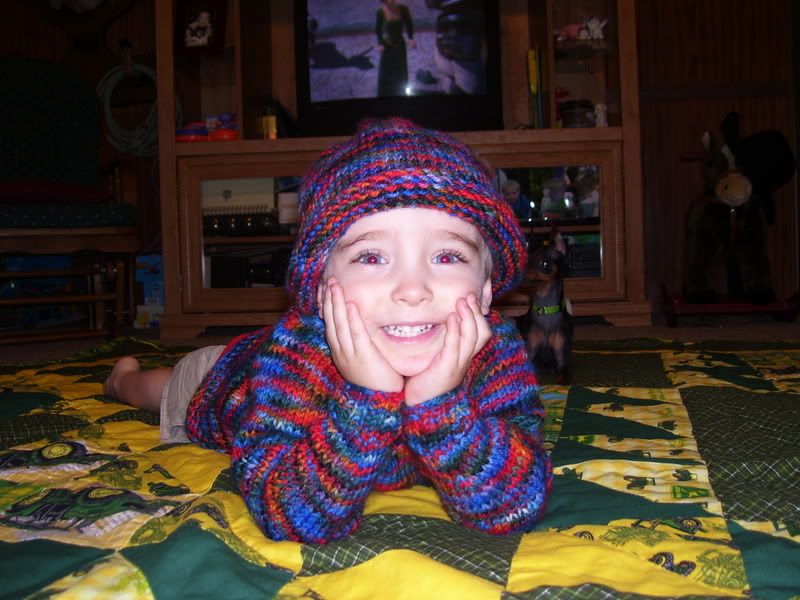 I also finished my Trekking "Easter Egg" socks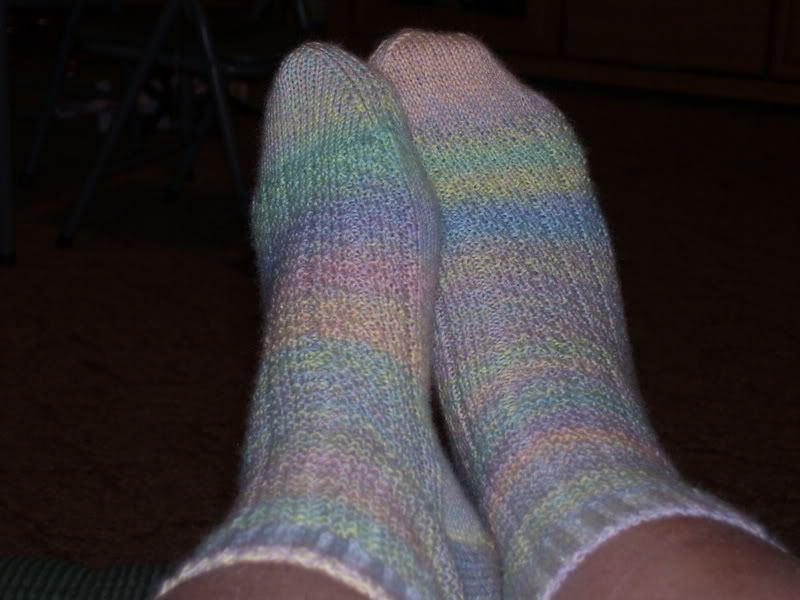 I love them. They are so soft. I'm totally sold on Trekking now.
I have started my Strange Little Mama socks which I have re-named the Wicked Witch of the East socks. Why you ask?
They totally remind me of the socks the witch had stuck out on the Wizard of Oz. I remember them in black and white, so the colors could have been anything you imagined. I think these would have been the way to go out in style.
I also mailed my Hurricane Sock party package today. I hope my pal loves it as much as I enjoyed putting it together.
I also got a new intern today. (yippee!) so hopefully I'll be getting a little more done at work from now on.
Have a great weekend!
Melissa