Works in Progress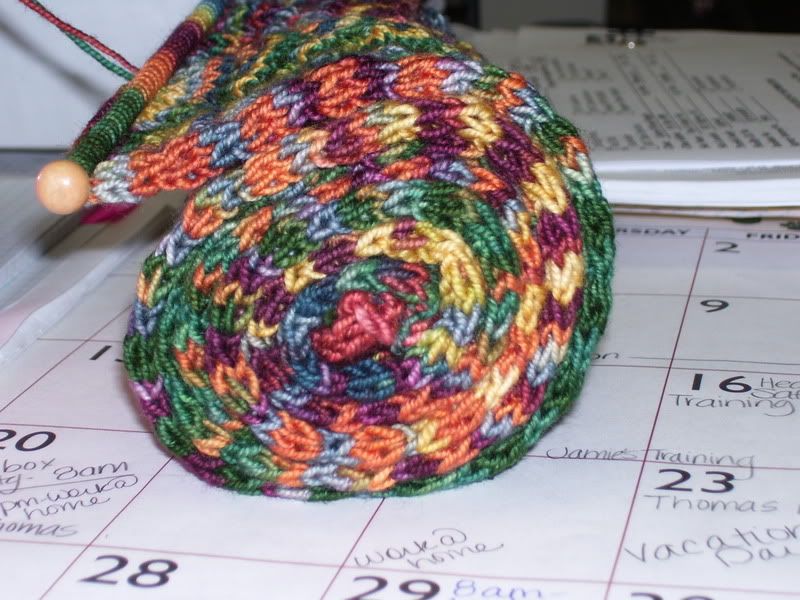 There's more progress on the Chevron Scarf, but I swear this is the Neverending Project. Which reminds me of my favorite movie as a child, The Neverending Story, but I digress...
New Books
I bought a couple of new books yesterday. Charlotte's Web by E.B. White and Classic Knits by Erica Knight. Charlotte's Web is to read a chapter a night before bed to LittleMan (who is loving it by the way!)
I have found at least 3 patterns in the Classic Knits book that I can't wait to start.
Silk Shrug
Deep V Sweater
Kelly Cardigan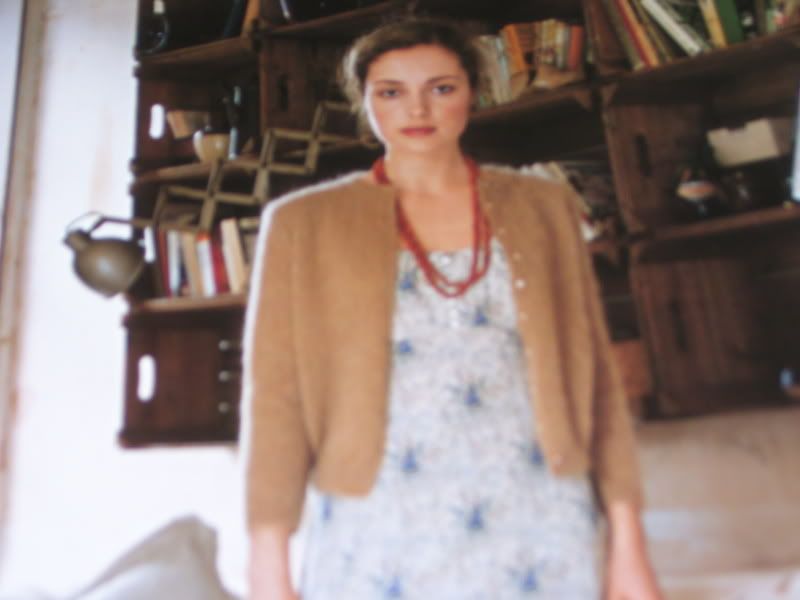 I think I'm going to order some Cotlin from Knitpicks and get started on the shrug.
Earning the Geek Merit Badge
I also pre-ordered a book yesterday. I now have this...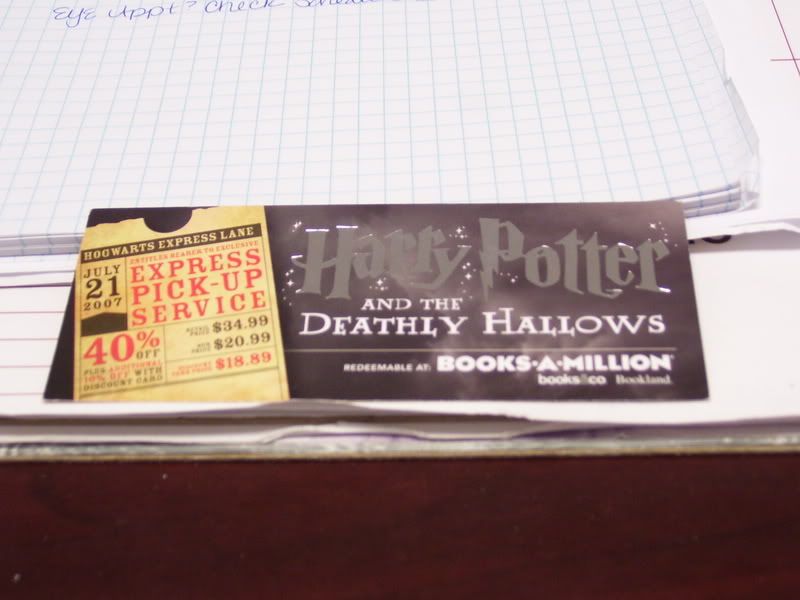 A ticket to get Harry Potter at 12:01 on the release date. Yes, I'm a super geek! I also considered making something from the Harry Potter Knits book for the occasion, but this is Louisiana, it will be July, and not all of the HP love in the world could make that a comfortable situation. Maybe some Death Eaters socks or something.
I'm a Follower
Well, I listened to Nicole talk about "the bag". I resisted all of about 2 hours and e-mailed Scout. I will have a lovely avocado Namaste Executive Bag coming soon. Looks like I'm not the only one!
Scout is awesome and if you have a special order, don't hesitate to e-mail her. She'll hook you up. Also, today's her birthday. Go on over and make her feel better, she's a little under the weather!
But, I'm also a leader....
I have been bothered lately by something going on in my town that is very unjust. So, to protest, I've joined up with a group and ordered some t-shirts to get our own little "silent protest" going on in our town's big festival in a couple of weeks. It should really shake things up and I can't wait. I can't stand injustice and I think more of us should stand up for what we believe in. I can't get into too many details, but after the whole thing is over, I'll give you some pictures and probably news links!! :)
Have a great day!
Melissa