I wrote down a list of what I wanted to blog about, and just a warning, it's a long list. Hopefully dividing it into sections will help.
Podcasts:
I've been doing some podcast listening and thought I'd review the Knitpicks podcast. I have really enjoyed the 3 episodes that I've listened to so far. Episode 4 is downloading as we speak type. The podcaster (whose name escapes me at this point) has a great voice and I love hearing her stories and great book reviews. I thought the podcast would be all about Knitpicks yarns and needles, but that's not the case at all. I highly recommend this podcast to any of you out there looking for a new one to add to your collection.
On the Needles:
I have the sweater on the needles.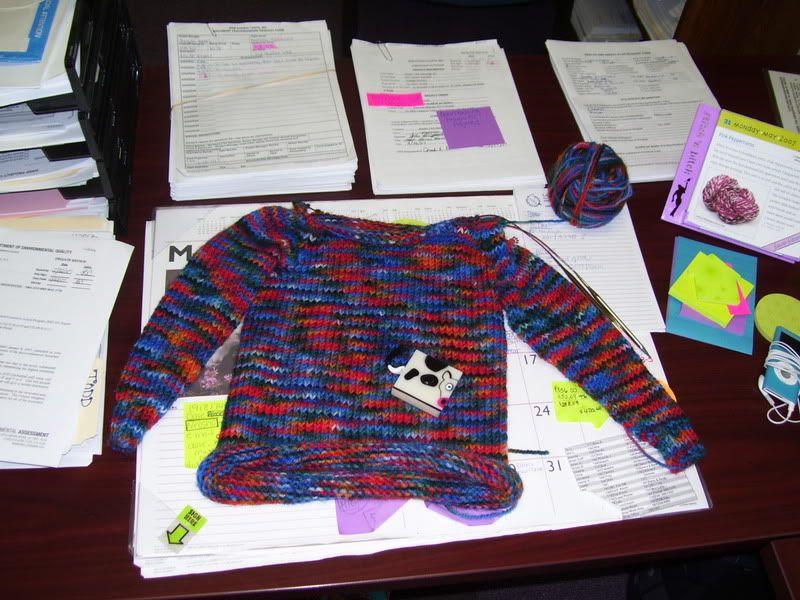 upclose to see the yarn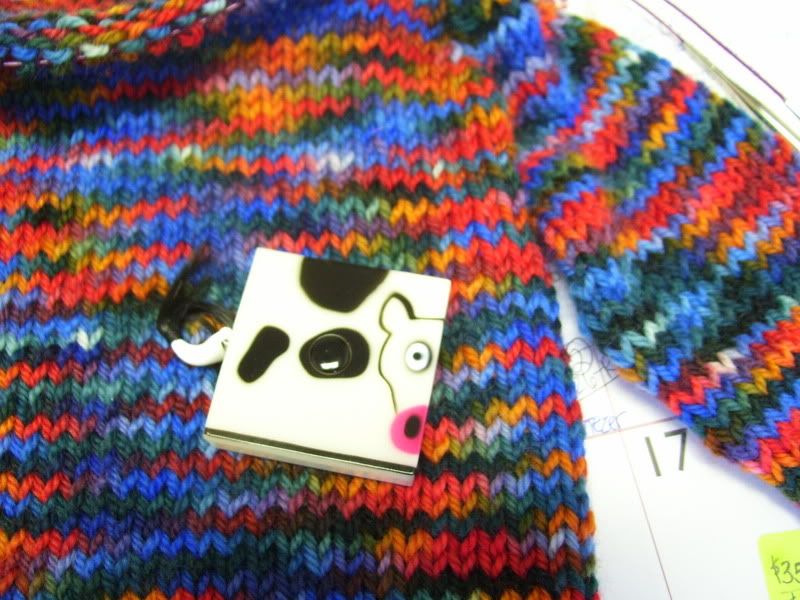 Tape measure from Scout's Swag. And I love it.
Okay, here's the problem with the sweater. I have redone the collar/neck portion twice and ripped it out. My son's head circumference is 21". To put that into perspective, mine is 22". The size pattern that I am using is not even in the Handy Book of Sweater Patterns. The smallest size was a 26" chest and I needed a 22", so I altered the pattern a bit. The problem is, that I've knitted the crewneck option and it was too small for his head to fit through. So, I ripped out and a few rows before starting the crewneck stuff, I bound off a few stitches to have a kind of slit in the middle, no good (and that looked better than it sounds...trust me...think ripped sweatshirt in the front kind of). So, I don't know what to do.
See the bottom of the sweater? I want it to roll like that on purpose. I like how it looks casual like that. So, I wanted the neck/collar to do the same thing. But, if I get it at a circumference that works for his head, it looks like he's auditioning for a gender bending role in Flashdance. However, I think I might like the kind of neck that it presents for myself with a cute tank. I need to figure that out later I guess. Anyway, any suggestions? I don't want to go with a V-neck, but I might have to I guess. Or, maybe I could stop the raglan decreases and just knit a few rows without decreasing for the neck? That might roll a bit much and look even more "Flashdance" I guess. Any suggestions are welcome.
Book Review:
I breezed through Back on Blossom Street in one day. Great book! If you liked the first two, you'll love this one. I hope she continues this "series" of books. If you long to have a knitting group (like myself) or have one you absolutely love, this is the book for you. I love the strong community it presents.
I am going to join up with my library's summer reading program for both myself and LittleMan. I'm kind of pissed that Back on Blossom Street should have counted, but they say that you have to read books from the library. Do you think if I check it out and then return it that I can count it? I mean, I read it! I'm even more pissed that the kids books are that way because we have some Thomas books that I would love to read to LittleMan and have them count. He loves them. I might have to get creative with that.
But, I started back on a book series that I was enjoying (well, the one whole book I read) and I'm definitely counting these somehow.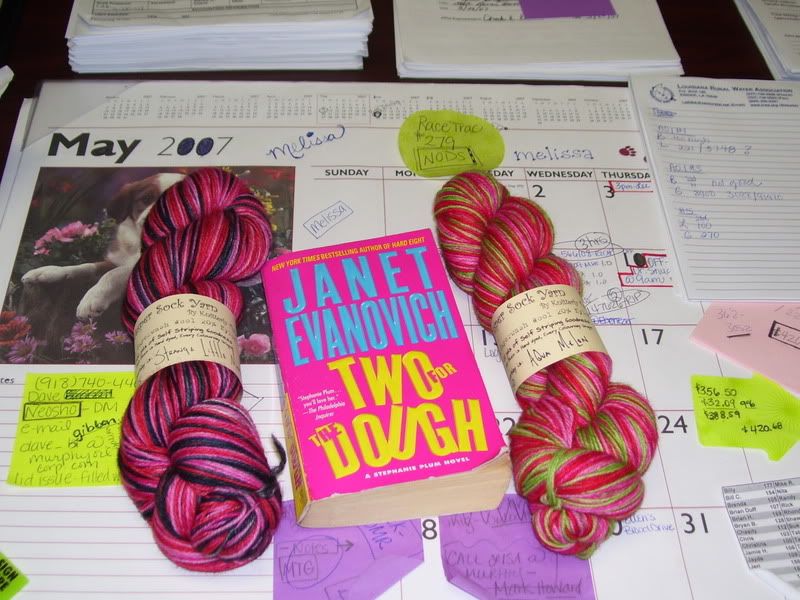 Surprise!
Did you see it in the picture before? I scored the illustrious Vesper yarn! I got Aquamelon and Strange Little Mama. I can't wait to start socks with these!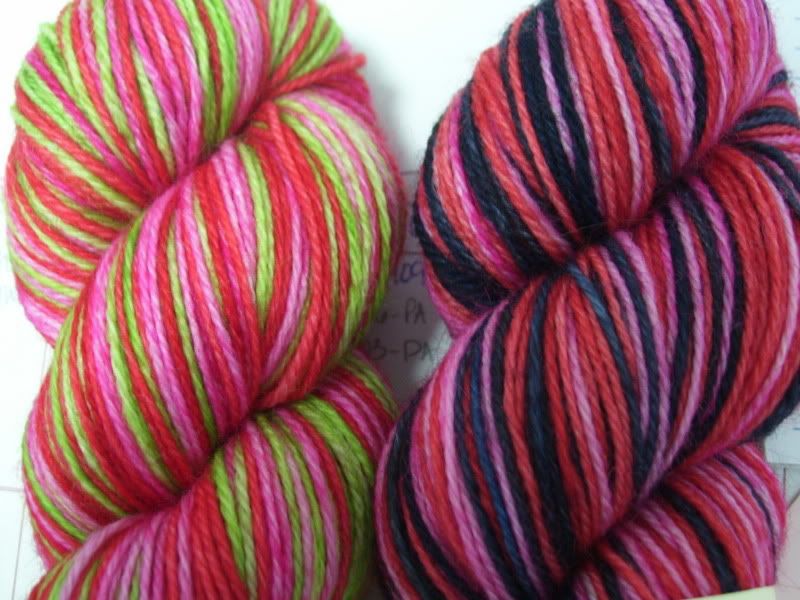 Weekend:
We saw the coolest Coast Guard demonstration this weekend while we were shopping.
LittleMan was amazed by the helicopter (those are his new fixation for the moment) and the demonstration was really cool to see all up close.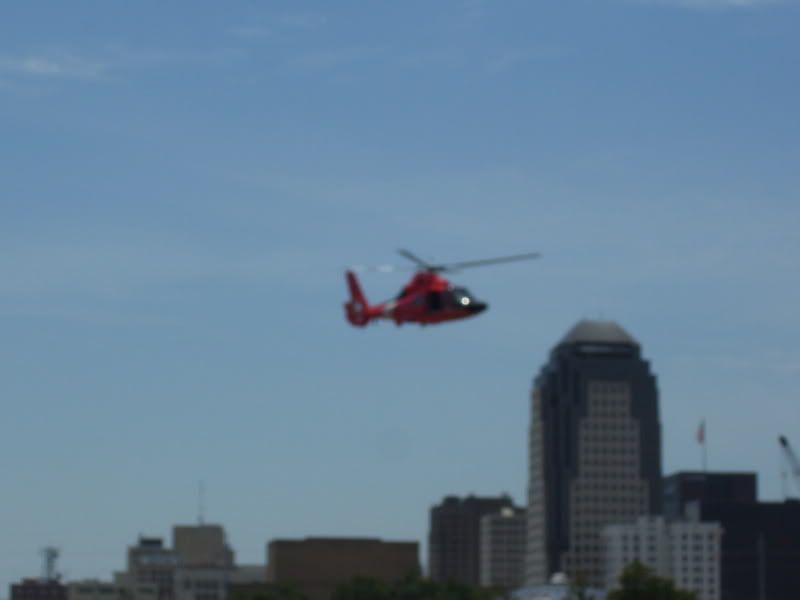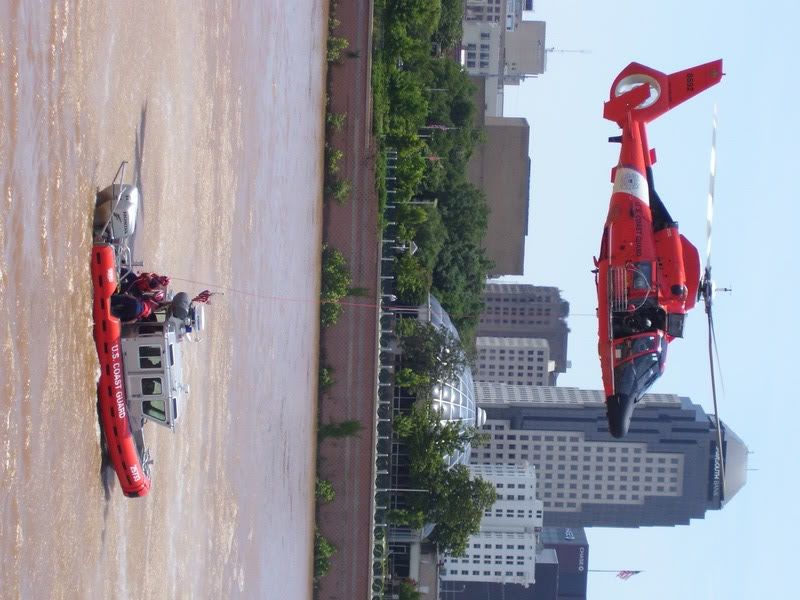 We were shopping with LuckyHusband's sister, brother in law, and nephew. We got some ice cream and celebrated nephew's 1st birthday. He's such a cutie!!
We also did some swimming in LittleMan's new blowup pool. Until I, in an effort to do a little outside tidying, hosed down his little John Deere motorized truck and tumped it over to get the water out, and out came a wasp nest. So, we were in the house for the rest of the day.
Television:
I finally finished the Ugly Betty season finale. Wow, I think that was left a little unfinshed. What is up with that lately!?!?! And sad, very sad. I love Hilda and Santos was pretty HOT. I also watched the Desperate Housewives season finale last night. I totally saw through the Bree thing from the beginning, but the ending was quite the shocker. I thought the episode was the best finale of the season.
Also, CBS announced that some closure would come to Jericho fans. Just not sure in what form. I'm glad. It was left so unfinished.
Hope you all have a great week! I'm off to eat lunch!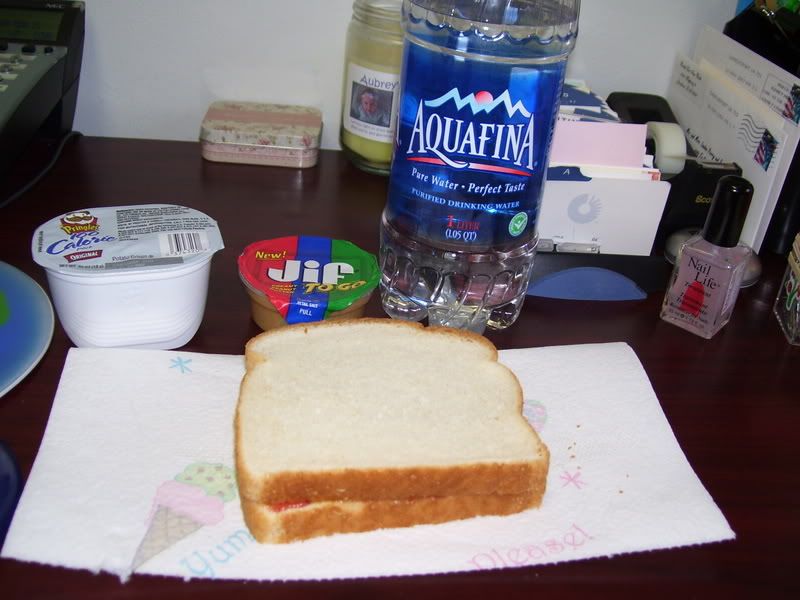 Melissa