It was a great three day weekend here. We had tons going on and I feel like I got in some fantastic quality time with the family.
We went to an agricultural expo that had lots of animals to pet, foods to try, and information about local products. I tried some ready made sweet potato biscuit/muffin dough. Man! It was great! I bought two packages.
Here is the link
to the site if you want to see if they have it in your local area. LittleGirl is in LOVE!! 1 serving is 2 biscuits (I recommend weighing on the scale) and is 4 Weight Watchers Points Plus. Add a little sprinkle of cinnamon and it's even better!
I also spent some quality TV watching time with the kids. Gotta love some Oliva and Blues Clues!
I also got an Ab Glider this weekend. I am really liking it so far. I totally have the side to side (like the Ab Circle) stuff down and can feel where it has worked, but the gliding motion is a little harder for me to master. I feel like I am working my arms way harder than my abs :( If anyone has any tips or suggestions, PLEASE let me know. The bonus? LittleMan is in love with this thing and has probably put in over an hour on it in the last couple of days!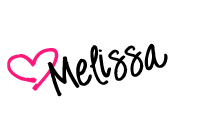 I hope y'all are all doing well with the 31 miles in 31 days. I know that it has been surprisingly motivating for me to keep up with mileage in addition to the cross training and variety that I have introduced into my routine!