My workouts have been crappy lately. Crappy and somewhat non-existent. However, a couple of weeks ago, I got inspired to get back at it.
This week has rocked in the workout department. 50 pushups and 100 situps a day, a 4.5 mile run one day, 3 miles another day, a 5 mile bike ride today, and I still have the weekend! I probably could have gotten more in, but I had lunch meetings a few days this week.
I hope the hot weather doesn't derail this train!!
The bike ride was my first in about a year. I had totally forgotten that running and biking are two totally different muscle groups. Now I am painfully aware.
We have gotten baseball season kicked off and the kids are doing so well. They have improved so much just in the last 3 weeks! We won our second game and I was thrilled. 2 home runs and some pretty decent work in the field and we won by one run. Woo hoo! They are so adorable.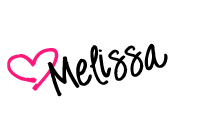 And finally, I have gotten 3 donations to my St. Jude fundraising for my half marathon. I am off to a great start. I am going to work on some fundraisers for the blog soon.
Have a great weekend! Hope you make it through the end of the world tomorrow!